The Hosanna Preaching Seminar
November 20, 2019 @ 9:00 am

-

4:00 pm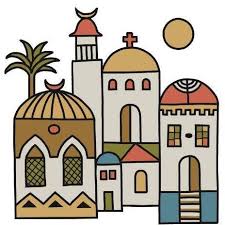 This is event is presented by 5 Pastors involved with the Israel/Palestine Mission Network.
In our polarized society, many preachers are deeply ambivalent about preaching prophetic sermons. A recent Christian Century article offers a hopeful new approach. The Hosanna Preaching Seminar is seeking 10 creative preachers in the Los Angeles area who would be willing to try it. Our mobile national faculty will come to you. We will meet at Knox Presbyterian Church in Pasadena on Wednesday,  November 20, 9 a.m.-4 p.m., no cost to you, and lunch is provided. 
You will be equipped with all the resources you need (except courage, which you supply) to preach a prophetic sermon on the Israeli-Palestinian conflict, lead a mid-week congregational dialogue on your sermon, and possibly preach a follow-up sermon on the next Sunday that reflects the dialogue and engagement of the congregation.  (We're flexible on this schedule!) 
The Hosanna Seminar is named after an Armenian grandmother named Osanna. It is an educational effort of the Israel Palestine Mission Network. A description of the project can be found here:
More Information
Does this sound risky? Absolutely! But the impact could be transformational for you and for your congregation. 
Interested? Contact the Rev. Mark Davidson, Convenor, at: [email protected], or Pauline Coffman, at: [email protected]. 
Committee:
Rev. Mark Davidson, Executive Director, Coalition for Peace with Justice, Chapel Hill, North Carolina
Rev. Ron Shive, Pastor, First Pres. Church, Burlington, NC
Dr. Bruce Rigdon, Pastor and Professor of Church History, Retired, Chicago, IL
Dr. Pauline Coffman, Retired Adult Educator, Chicago, IL
Ms. Addie Domske, Director of Youth Ministry, Sunnyvale Pres. Church, Sunnyvale, CA
Related Events